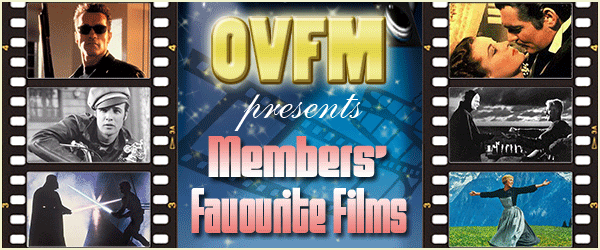 Here at OVFM not only do we enjoy making films but we enjoy watching them too. No doubt the very reason most of us were inspired to pick up a camera was from sitting in front of the big (or little) screen captivated and enamoured by the moving images before us and wondering if we could do that ourselves.
But what are the films that either inspired us to make our own films or have a special place in our hearts? What are the films that speak to us, relate to us or just make us laugh or cry? Well, follow the links below and you'll find out just what cinematic opuses have left their indelible marks on the members of this humble film making club as we bring you the OVFM members' Top 10 favourite films.
Remember there is not right or wrong here, just personal opinion. There is no room for snobbery here, we want to see what films YOU like no matter how obscure or well known they may be. Maybe you agree with some choices, maybe you'll discover something new or be reminded of a long forgotten gem; with the wide age range of club members the lists are sure to be an eclectic and interesting read.
If you wish to participate then please E-mail me your list (please indicate if it is definitive order) along with a small paragraph explaining your choice (you don't need to be the late, great Barry Norman in your writing) or as a Word document and it will be posted on the site here.
Click the member's name to see their lists: