OVFM club meetings are held from 8 – 10pm on alternate Tuesdays at the Barnard Room, St. Augustine's Church, Southborough Lane, Petts Wood BR2 8AT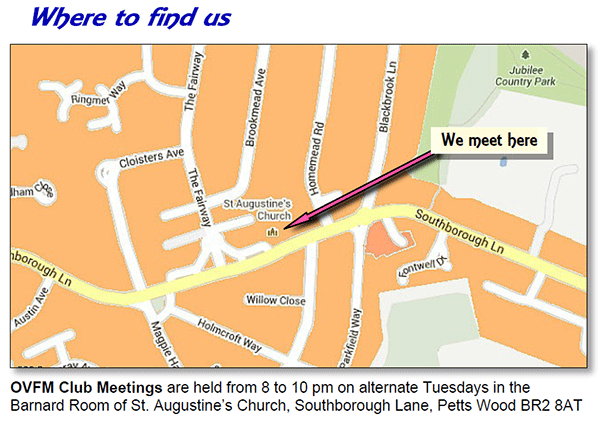 The Barnard Room can be found at the far end of the church car park with the entrance to the right.
For further information please contact via e-mail:
You are very welcome to visit the Club a couple of times to see if you would like to join. The Secretary will send you a copy of our Annual Programme if you provide an address, so that you can see the wide range of our activities or you can click the CALENDAR button.
Membership costs £25 per year, £45 for couples, £5 for Juniors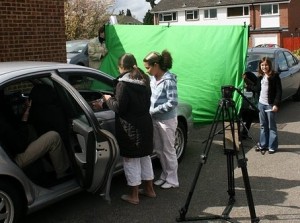 This covers refreshments at every Club meeting,free entry to all our club shows, a copy of our monthly Newsletter and access to Club equipment such as professional standard lighting and expert advice.
The Secretary will ask you to complete a simple form giving your details.
In the meantime: