BOB WYETH
In no particular order:
1. Mutiny On The Bounty (Dir. Frank Lloyd 1935)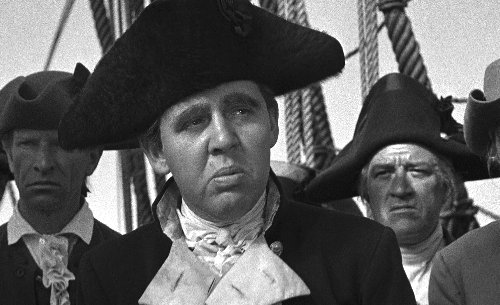 Starring Charles Laughton as the tough Captain Bligh of HMS Bounty, set in 1789 tells the true story of the mutiny on the ship led by Fletcher Christian (Clark Gable). Bligh is set off on a long boat along with others who side with him. Christian take the ship and the rest of the crew to Tahiti where the remaining crew live for many years but unfortunately for them Bligh finds his way home and eventually sets out on a ship to Tahiti.
2. Gone With The Wind (Dir. Victor Fleming 1939)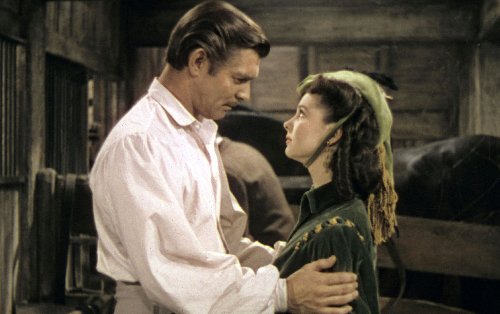 American historical 1939 epic film adapted from Margaret Mitchell's novel of the same name. Set in the 19th century American South. The film stars Clark Gable, Vivien Leigh, Leslie Howard, Olivia de Havilland and Hattie McDaniel.  It tells the story of the American Civil war.
3. In Which We Serve (Dirs. Noel Coward & David Lean 1942)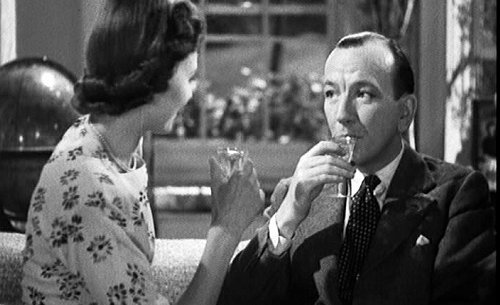 Basically a propaganda film based on the naval exploits of Capt. Louis Mountbatten, commander of HMS Kelly sunk at the battle of Crete. Starring Noel Coward, John Mills, Richard Attenborough, Bernard Miles and Celia Johnson.
4. This Happy Breed (Dir. David Lean 1944)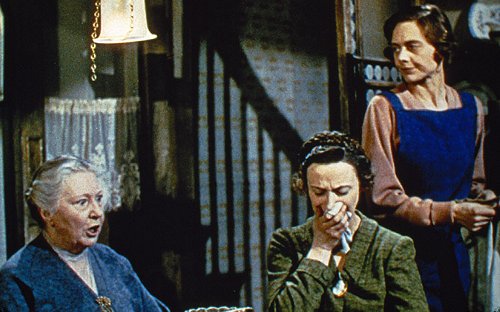 This Happy Breed starred John Mills, Robert Newton, Celia Johnson, Kay Walsh and Stanley Holloway. Set just after the first world war the film focuses on landmark events in the lives of working class Gibon's family when they move into a new house in Clapham. In the household is Frank his wife Ethel and their three children Reg, Vi and Queenie, his widowed sister Sylvia and Ethel's mother. Living next door is Bob Mitchell, Frank had served with Bob in the Army.  The story revolves round the whole family right up to the 2nd world war.
5. It's A Wonderful Life (Dir. Frank Capra 1946)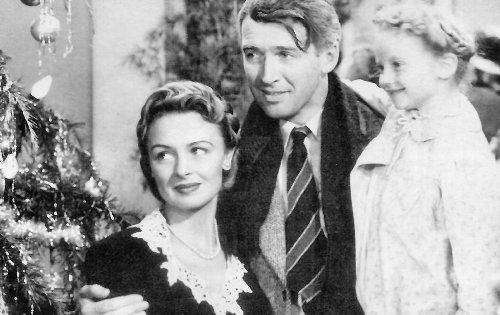 It's a Wonderful Life tells the story of George Bailey (James Stewart), a selfless man, who's life is falling apart so is intent in committing suicide by jumping from a bridge into a river. Meanwhile Clarence Odbody (Henry Travers) George's guardian angel – who is waiting to get his wings for he is still only a 2nd class angel – is told to save George Bailey, which he does, then proceeds to show George how many people he had touched in his life.
6. The African Queen (Dir. John Huston 1951)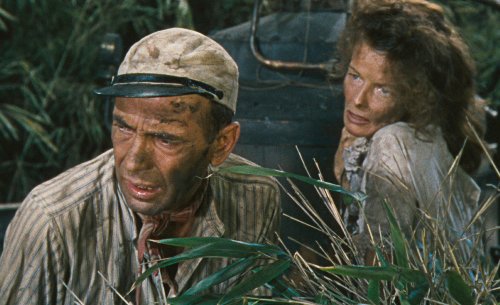 Set in 1914 The African Queen concerns two missionaries, Samuel & Rose Sayer (Robert Morely & Katherine Hepburn) in West African who tolerate Charlie Allnutt (Humphrey Bogart) a rough river boatman that brings them goods. Charlie arrives one day to tell them that war had broken out with Germany. The Sayers refuse to leave but Sam is struck by a German soldier and eventually dies. Charlie steams up the river once more and comes across Rose all by herself, they bury Sam and then the adventure starts with Charlie and Rose heading down the river where they try to thwart the Germans.
7. Reach For The Sky (Dir. Lewis Gilbert 1956)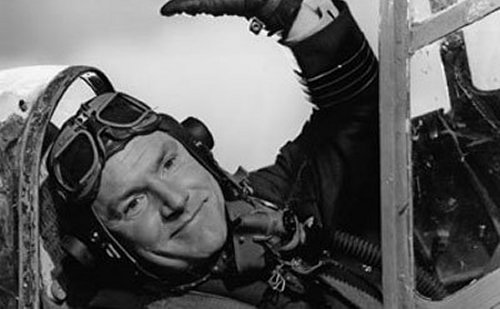 Reach For The Sky tells the story of Douglas Bader (Kenneth Moore) who lost both his legs in a flying accident in 1928. After many many months he learns to walk again on artificial legs but the RAF won't let him fly. He goes to work for the Shell petrol company but when WW2 starts he applies to joined the RAF again as a pilot but is turned down on several occasions but after much badgering he is given the chance to fly, eventually becoming a Battle of Britain Ace.
8. Ice Cold In Alex (Dir. J. Lee Thompson 1958)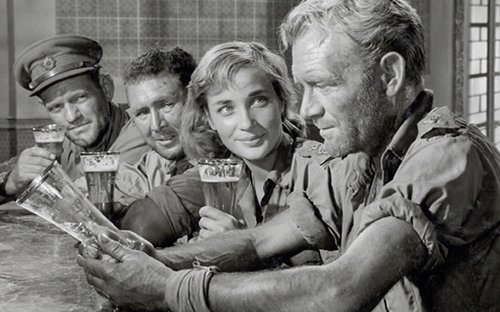 Starred John Mills as an battle fatigued almost alcoholic Capt Anderson. Sylvia Simms as a nurse and Harry Andrews medical warrant officer. They were trying to escape the Germans in an Austin K2 ambulance across the desert when they came across a South African speaking officer (Anthony Quale) asking for a lift, unaware that he is actually a German spy.
9. Whistle Down The Wind (Dir. Bryan Forbes 1961)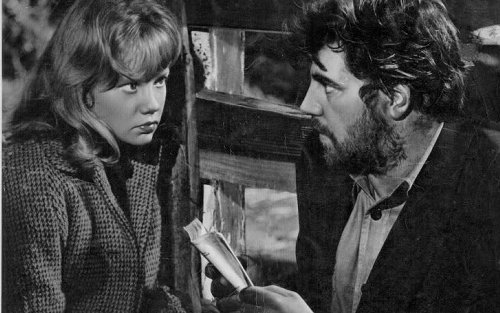 Starring Hayley Mills, Bernard Lee and Alan Bates. Three Lancashire children discover a fugitive hiding in a barn.  The bearded man named Blakey (Alan Bates) by the police is mistaken by the children for Jesus. The eldest child, Kathy, wants to protect him. By this time most of the children in the village are aware of "Jesus" so complicating Kathy's attempt to keep him a secret.
10. The King's Speech (Dir. Tom Hooper 2010)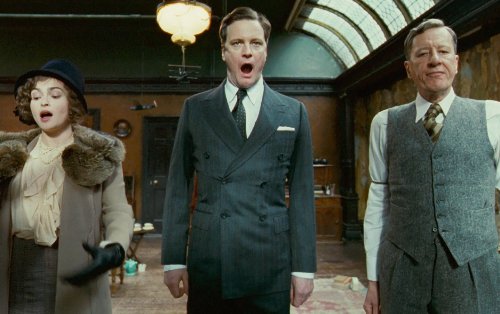 Colin Firth plays King George VI who meets up with Lionel Logue (Geoffrey Rush) an Australian speech therapist they work together and become good friends. Logue is set to work to help King George overcome a stammer when the King's brother, Edward VIII abdicates. Logue sets about treating the King before he makes a radio broadcast at the outset of world war two.
So there you have it – agree or disagree as is your wont. Thanks for reading and don't forget to check out the lists from other OVFM members!! Click HERE to return to the menu page!