CHRIS COULSON
I've agonised over this, and I can't come up with a definitive list of my top 10, so I'm going to list a few films in no particular order that have great significance to me, and you have to watch before you die. I'm afraid they're all entertaining films, so you'll see no poncey black and white foreign films with subtitles, or anything remotely respected by the pretentious establishment!
1. Porky's (Dir. Bob Clark 1982)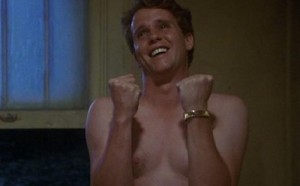 This was the first film I can remember that made me laugh hysterically and uncontrollably. It was part of a genre of American college boy/girl relationships that was very popular in the early 80s.
2. Smokey and the Bandit (Dir. Hal Needham 1977)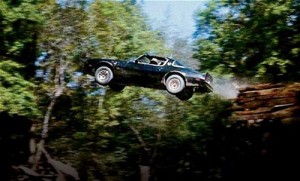 One of Burt Reynold's earlier comedy film vehicles, directed by the unstoppable Hal Needham. It featured everything I was into at the time – comedy, fast cars, big trucks, and police chases.
3. Canonball Run (Dir.  Hal Needham 1981)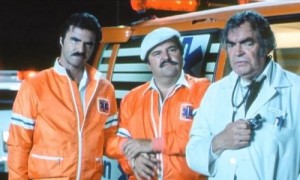 Burt Reynolds was on a roll in the late 70s and early 80s, and could do no wrong. This was another huge hit film, with a variety of A-list celebrities of the time queuing up to get even a bit part in the film, such as Sammy Davis Jr, Roger Moore, Frank Sinatra, and Jackie Chan, amongst others!
4. Team America: World Police (Dir. Trey Parker 2004)
This is a thoroughly irreverent, and downright nasty spoof of a Hollywood action movie, using string marionettes, made by the South Park team.. Nobody is safe from their satire, but the in-jokes, and special effects are genuinely original and outrageous. Not really for the sensitive viewer.
5. There's Something About Mary  (Dirs. Bobby Farrelly & Peter Farrelly 1998)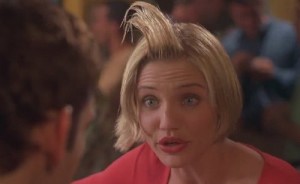 This is the purest of very well written comedies, with many sequences of gags on top of gags.  Great cast, and everything just works so well together. Possibly my desert island film.
6. Shaun of the Dead (Dir. Edgar Wright 2004)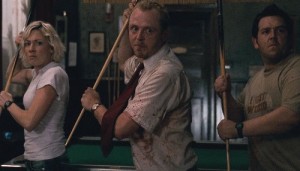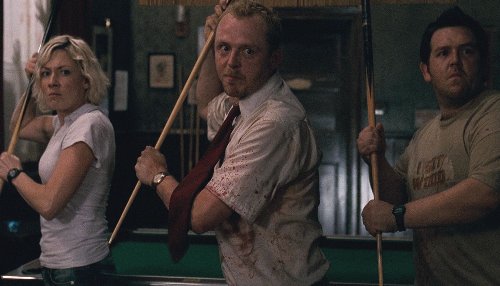 This film has the unlikely plot of A Comedy Zombie Film. Simon Pegg and Nick Frost moved from a TV Sketch show and a moderately successful TV sitcom to this feature film, and really nailed it on their first go! It's packed with funny references to almost every zombie film, and was an instant best film, the first time I watched it.
7. Hot Fuzz (Dir. Edgar Wright 2007)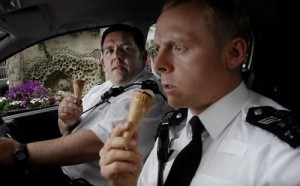 Everyone hates a sequel, and this was the follow up to Shaun of the Dead. It had a lot to live up to, following the success of their first film, Shaun of the Dead, and surprisingly, it did even better, grossing double the amount that Shaun of the Dead managed!
So there you have it – agree or disagree as is your wont. Thanks for reading and don't forget to check out the lists from other OVFM members!! Click HERE to return to the menu page!