PETER REILLY
Listed are my 10 most memorable films, all of these productions have left some unforgettable memories in my mind.
10. Silence Of The Lambs (Dir. Jonathan Demme 1991)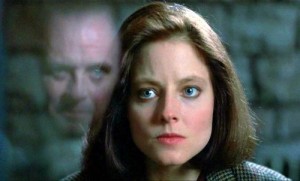 An American thriller that blends elements of crime and horror, a young FBI officer seeks the advice of an imprisoned serial killer to apprehend another serial killer. Very gripping stuff and a film I could watch over and over again.
9. American Beauty (Dir. Sam Mendes 1999)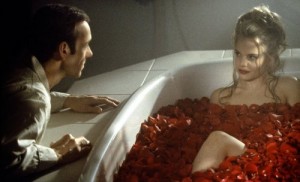 Kevin Spacey stars as Lester Burnham, a middle-aged magazine writer who has a midlife crisis when he becomes infatuated with his teenage daughter's best friend. A film well worth watching.
8. Slumdog Millionaire (Dir. Danny Boyle 2008)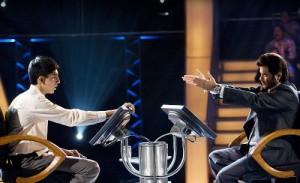 A young boy from the slums in Mumbai wins the Indian version of "Who Wants To Be A Millionaire", he is arrested under suspicion of cheating and while being interrogated his life history unfolds which explains why he knew the answers. A British romantic drama nominated for 10 academy awards.
7. A Beautiful Mind (Dir. Ron Howard 2001)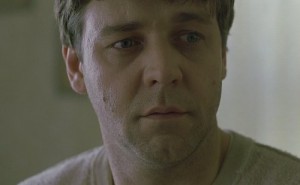 The story of a brilliant mathematician who accepts secret work in cryptography only to have his private life turns into a nightmare.
6. One Flew Over The Cuckoo's Nest (Dir. Milos Forman 1975)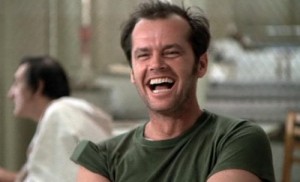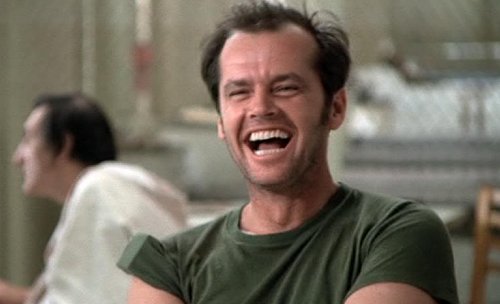 The story of a man (Jack Nicholson) who turns a mental institution upside down to get at the bullying and oppressive Nurse Ratched. For me this was Nicholson at his best.
5. Schindler's List (Dir. Steven Spielberg 1993)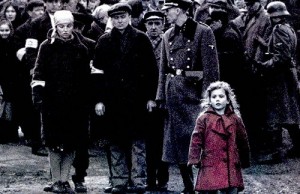 An harrowing World War 2 film about a German business owner Oskar Schindler who saves many of his polish workforce from the Nazis during the holocaust. The film was a major box office success with 7 academy awards including best picture, best director and best original film score. It is considered among film critics as one of the best films ever made; mind you they haven't seen "Blitz and Bananas" yet.
4. The Party (Dir. Blake Edwards 1968)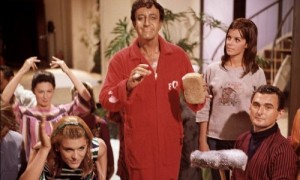 Peter Sellers for me has been the funniest man in my life time. He has made scores of brilliant funny-stupid films but for me "The Party" takes the cake. It's the story of a bumbling film extra who due to a clerical error is invited to the exclusive Hollywood party rather that being sacked.
3. The King's Speech (Dir. Tom Hooper 2010)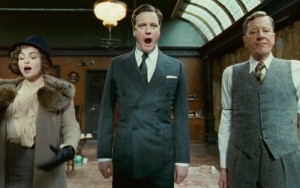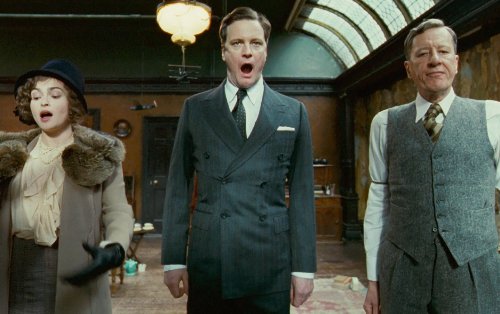 An amazing British film that has all the qualities of a modern day production. The story of King George VI of Britain who's ascension to the throne is jeopardised by his inability with public speaking. A superb cast of British actors shine amongst very creative cinematography. When you watch this film your aware that its different in a lot of ways but you can't put your finger on why, it's the cinematography that differs from other historical dramas; hard light was used to give the story a greater resonance and wider than normal lenses were used to recreate the King's feelings of constriction. A third technique Hooper employed was the off-centre framing of characters and even on the edge of a frame at times.
2. Happy Gilmore (Dir. Dennis Dugan 1996)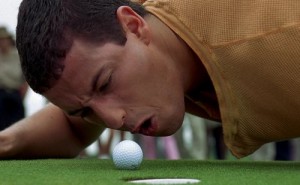 A classic comedy of a rejected American hockey player who uses his skills and adapts to playing golf, he does this in order to save his dear grandmothers house from being reposed. The story was written by Tim Herlihy and Adam Sandler who also plays the leading role. A truly funny film that I can watch time and time again.
No 1. The Shawshank Redemption (Dir. Frank Darabont 1994)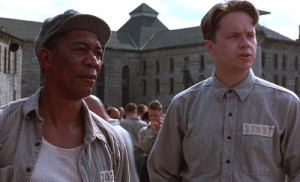 A truly memorable film of two very different characters who are imprisoned and eventually find solace in each other. Tim Robbins and Morgan Freeman the lead characters are the perfect double-act that play out this American drama film written by Stephen King. It's the story of a banker who spends time in a state prison and befriends a fellow prisoner, he receives protection from the guards in return for his services as a tax account, I know the story doesn't sound like a blockbuster which is why it probably received a lukewarm response at the box office, however, it is has now received numerous awards and is a film to watch.
So there you have it – agree or disagree as is your wont. Thanks for reading and don't forget to check out the lists from other OVFM members!! Click HERE to return to the menu page!