The next time OVFM gets to together we shall be handing over the floor to a guest speaker, who some of you might already know.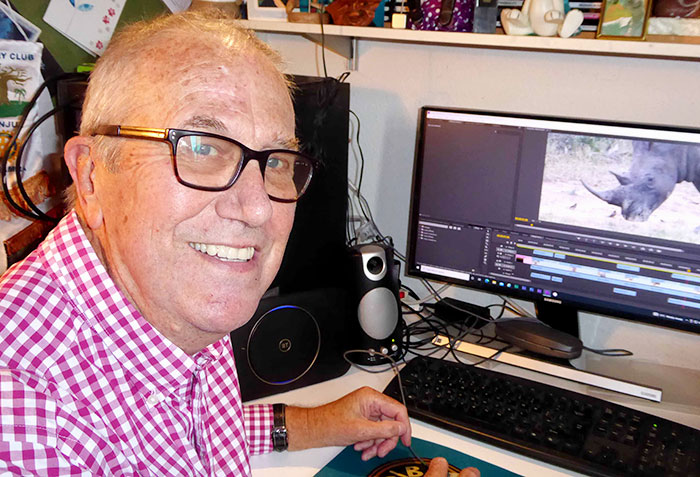 Michael Gough FACI (M) is NOT the celebrated British actor with over 150 film and Tv credits to his name, including Doctor Who, The Avengers, countless Hammer horror films, and Alfred Pennyworth in the 1980s-1990s Batman film series. It would be a miracle if he was since the actor died in 2011!
This Michael Gough is a prolific filmmaker, public speaker, member of the IAC Council, and fellow Premiere Pro user. He will be  delivering a presentation entitled The Way I Tell 'em for OVFM this coming Tuesday, September 21st exclusively on Zoom. Michael will (presumably) be showing some of his films and regaling us with stories about their making or the history behind them, as well as detailing how having the same name as famous actor has been a life long bane of his existence. But mostly, it will be about his films.
Our club secretary Barbara J. Darby will send out the link details for the meeting to club members 24 hours prior to the event.
Look out for those emails next week and we hope you will join Michael and everyone else this coming Tuesday for an entertaining evening from the comfort of your own homes!