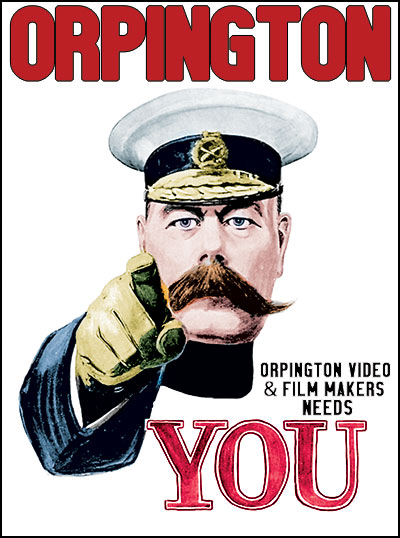 England in Euro 2020 Final
Every year Orpington Video & Film Makers produces an annual newsreel of events in and around Orpington.  For 2021 we will want to feature Sunday's Euros Cup Final and need your help to provide footage that we can include.  
We would welcome any material, especially film, you can provide from your camera or phone such as England flags on buildings, houses or cars; people wearing England shirts, hats etc; displays in shop windows; any local events that are organised.  In particular; when the match is played on Sunday we'd like any footage of reactions of people watching and, hopefully, celebrating. When filming or photographing, please hold your phone horizontally to provide a landscape picture if possible and ensure the images are of the highest pixel resolution. 
If you can supply anything, please let us know at info@ovfm.org.uk  and we'll advise you how to send it to us.
Thanks in advance!