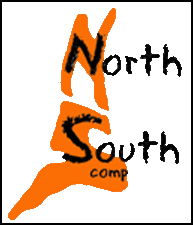 Filming got under way this past weekend for Sacrificial Wolf the first of Craig Robinson's two films for OVFM's entries to the 2012 North vs South competition.
Craig took the role of director and cameraman while sound was handled by Chris Coulson, Sylvia Snipp and Tony Relph (my chauffeur and father), Bob Wyeth handled continuity and yours truly did the clapping! Andy Watson was also on hand, taking some "behind the scenes" footage and pictures whilst helping out when needed. There were just two cast members, Vanessa Chapman as Stephanie and her unwitting partner Neil Aplin who thought he was just taking his missus out for a drive and ended up playing the contact.
Shooting took place at Jeskyns Forestry Park which is tucked away down Gravesend way, a vast expanse of fields, trees and dusty pathways favoured by dog walkers, many of whom would stop and stare at us at work while their dogs would sneak under the gate of the "No Dogs Allowed" compound we were shooting in!
It was a productive day and we seemed to get quite a lot done despite the distraction and the changing weather. Craig has provided these screencaps from his editor to give us an idea of the fruits of us labours (click on image for larger sized version):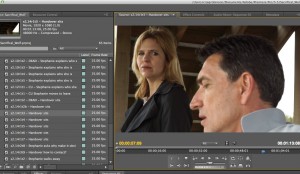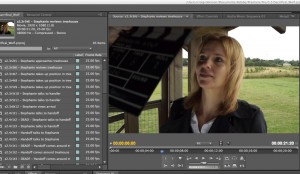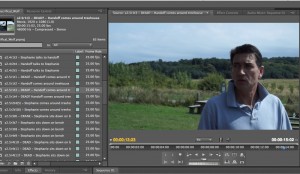 And here are a few pictures courtesy of "Raw" Bob Wyeth, including the four leaf clover he found (and subsequently trod on!):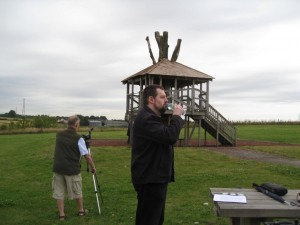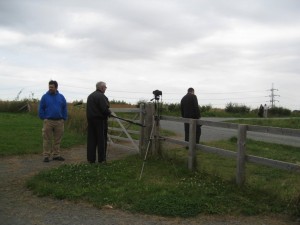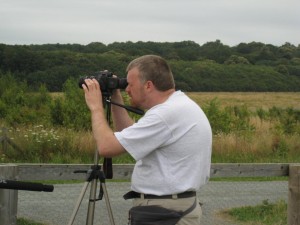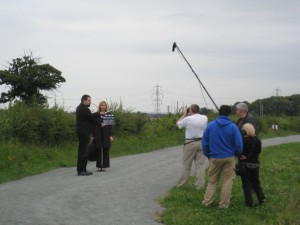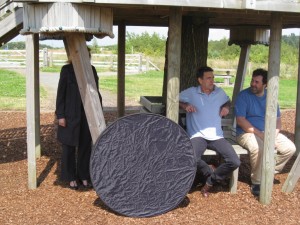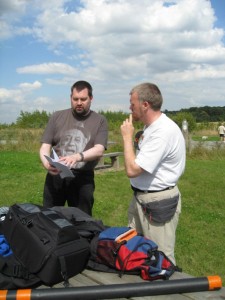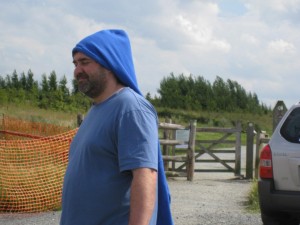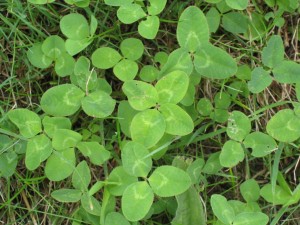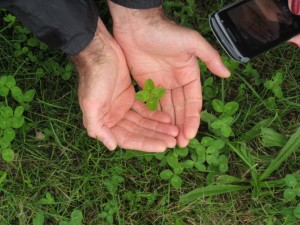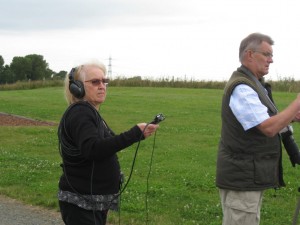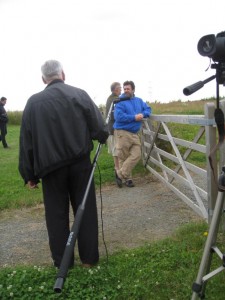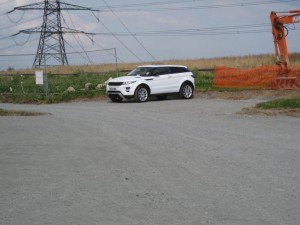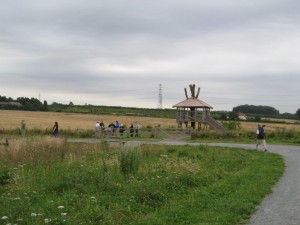 More pictures to come so please check back soon!