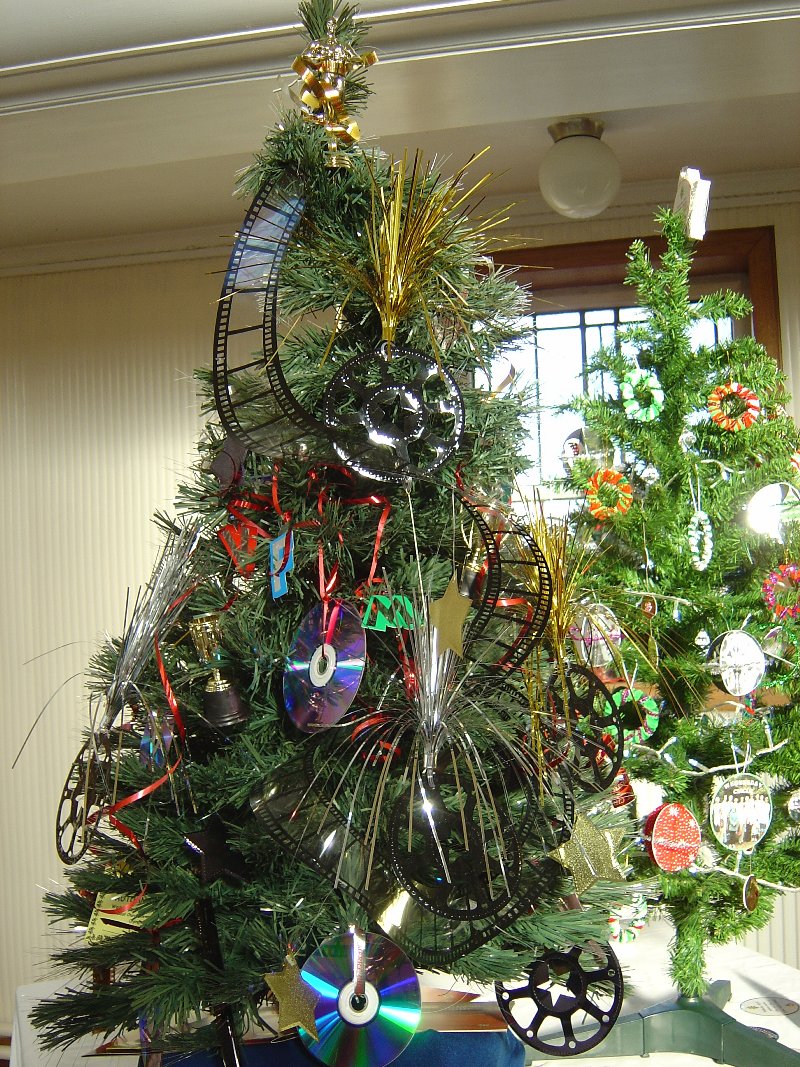 An OVFM Christmas Treet!
by
Annabelle Lancaster
When clubs and businesses were invited to take part in a Christmas Tree Festival in the Methodist Church, Orpington the committee decided we should give them support and participate. After all, this is the church where we hold our annual Spring and Autumn shows nowadays.
Freddy came up with the idea of using a tree that Oxfam was not allowed to sell, and decorating it with CDs and DVDs.
Then I remembered seeing film themed decorations at a party we went to (no arrests this time) so I tracked down the supplier and ended up with a strip of artificial film and some reels, plus gold stars and other fancy bits. Freddy then came up with an Oscar instead of a fairy for the top and we were off.
There are 88 trees altogether and, although our tree isn't illuminated, the discs reflect the lights on other trees as well as the coloured spot lights in the church. It's all very pretty.
We've filmed the people setting everything up, plus Pudsey Bear doing the opening, and once we've captured the visit from the Mayor we should have a nice little piece for the newsreel.
For more details on the Methodist Church Christmas Tree Festival – including OVFM's tree being among those highlighted (fourth picture down) – please click HERE as well as a look from the whole event on the Bromley Borough News Website HERE and even on the SKY NEWS website HERE (our tree is on the far right hand side of the photo).