I'm going to try an experiment for a while in posting my View From The Chair on the website as well as the print magazine, to see if it encourages discussion or comments. Does anyone have an opinion whether it should be private or public?
View From The Chair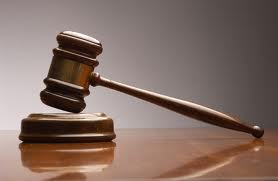 I've had so many Chairmanly (*Yes, that is a word, 'cos I said so) duties this month. And so many times, I've thought, I must write about that in this month's View from the Chair.
Member's Letter
I had a fantastic chat with Brian Pfeiffer about his letter that should be elsewhere in this month's edition and/or on the website, where he expresses his concern that he doesn't make enough films to be a proper member. For the record, we have many members who have never made a film, and have told us that they don't intend to make a film either, but they love the club. That's totally fine and no problem at all. In my opening address, where I encouraged everyone to make a film, I was simply doing that – trying to encourage members to make films. If you don't want to make films, that's perfectly ok, but we are a filmmaking club, so if I don't encourage people to make films, then I wouldn't be doing my job either.
I can't stop encouraging people in film making, but I would be heartbroken to think that anyone wanted to leave because they simply like coming to the club and being part of our family!
Supreme Experts of the Film Making World
Brian's letter also got me thinking about other comments I've received in the past, but the thing that struck me was my thoughts about the top ten Judges.
Now it's a bit awkward because I called them judges, and maybe you do to, but they're not judges at all. They're simply brave souls that want to contribute to the club evening by offering their opinion, and possibly offering some constructive ideas on what would make the film better IN THEIR OPINION.
They're not setting themselves up as "Supreme Expert of the Filmmaking World", they're just offering their opinion, because that's the way the top ten works. Unfortunately, we don't have any supreme experts of the film making world, so you're just going to have to put up with some person's mere opinion!
You may notice that I'm using the word opinion lots. My concern is that because the commenters appear to be being considered by many as supreme experts, people are taking their comments and suggestions too seriously.
Top Ten Volunteers (again!)
This brings me to a related point. I think people aren't volunteering to comment in the Top Ten because they don't consider themselves to be supreme experts. Well, neither do the commenters. They're simply members who are helping out the club by creating some interactivity. And if they say something that you disagree with, then disagree or disregard it – it's still your film!
But if you don't have the confidence to offer your opinion on a friend's film, whether it be Reg Lancaster or Freddie Beard's film, then cut the commenters a bit of slack if they say something that riles you! They're just telling the club what they liked about the film, and what they didn't like – and in my opinion, that's something that EVERY SINGLE club member could do, whether they're an experienced prize winner, or someone who's never made a single film.
So next time your poor chairman asks for commenters, why not put your hand up and save us all from listening to the usual bunch of 7 or 8 supreme experts of the video making world!
Member Feedback
Well done to Brian for having the nerve to let us know his concerns. I hope we're not an unapproachable committee, but if we don't know your ideas and opinions, we can't address them. I would dearly love it if members could be a fly on the wall at our committee meetings, just to see how passionate some of our discussions can get! Usually we don't reach the stage of violence, but if things happen that you disagree with, there's a good chance that someone on the committee was fighting your corner when we discussed it and voted on a decision. I don't want to paint an unfair picture though – the committee get on very well as genuine friends, but please don't assume it's an old-boys talking shop, where we all pat each other on the back, and chat till 11:30!
Interaction
I'd like to try an experiment this month, and also publish my View from the Chair on the Website in the private members area, so that if you want to comment or give feedback, you can, by typing in the "leave a reply" box!