Those American impostors may have got there first but our annual film awards show is still the best.
Tuesday March 17th sees the biggest event in the OVFM calendar in which the hard work and creativity of OVFM club members are rewarded with polished up bits of shrapnel with the names of previous winners carved into them. As ever club members who entered their film into the Annual Competition will be on tenterhooks as the results are read out while the rest of us will sit on chairs like civilised human beings.
The many awards being contested include:
Ian Dunbar Cup
Orpington Trophy
Jubilee Shield
Vincent Pons Trophy
Mike Turner Plate
Kath Jones Cup
Freddy Beard And Moustache
We'll also give a hearty slap on the back to whoever was voted the runner up to Barbara "Cakes" Darby in the 2014 Top Ten competition.
This year we are thankful to Tim Stannard of Staines Video Makers for kindly judging the films on our behalf and we believe he might be joining us on the night, so if you don't know who Tim is, he'll be the one who is either surrounded by grateful club members or being beaten up by those who didn't win an award!
And as ever, with this being a special night we expect attendees to dig out their best clobber or be a bit creative with some fancy dress if that floats your boat, either way it would be nice if you do make an effort and not just turn up like the scruffy tyke you usually are.
Last year's big winner was our extinguishable chairman Simon "Snapper" Earwicker who bagged an impressive six awards! Can he do it again this year or will 2015 be someone else's year of triumph?
Much like the February 17th meeting this event will take place at All Saints Church in Bark Hart Road, Orpington. If you need a reminder of how to get there please consult this map: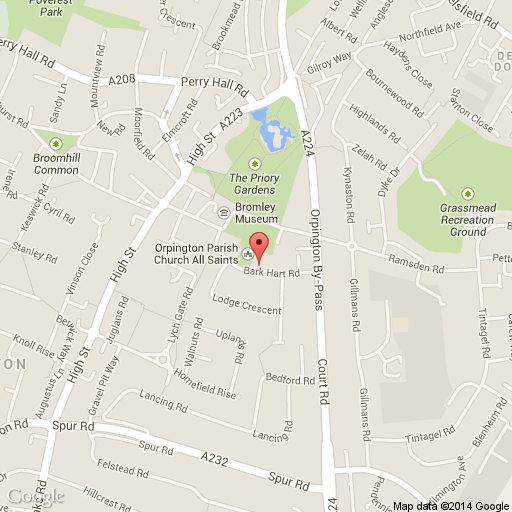 We hope to see you all on Tuesday March 17th  for the 2015 OVFM Oscars!! Unless you get a better offer of course…