The Making of "Census"
By
Bob Vine
For my upcoming top ten entry entitled 'Census', I thought it may be useful to share my experiences in making what is only my third short film!
To come up with an idea for a script is hard, especially something original, but my wife Joan and I usually sit down and discuss topics in the news which people will have views on or emotions about and then try to pull those into a story. By using material such as this we have found it gets people talking about the film and thankfully not looking too closely at it's quality !! Saying that, I do try to always improve on the last film; making sure I learn from my mistakes (there have been many!) and try something new.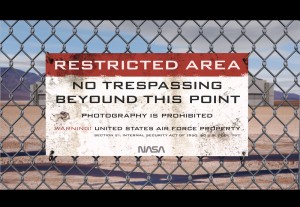 My latest effort called 'Census' was written around the time both my father and father-in-law passed away almost simultaneously; both big influences on our lives and both very much into genealogy. What with the TV series showing famous people learning all about their family trees etc it has quite a following. In the news at the time was 'Curiosity' the latest space craft to land on Mars – a bit controversial with the amount of money it cost but a land mark in space exploration none-the-less. So Joan came up with the idea of putting the two together and I got writing. 'Census – history is not what it seems' was born!
When it was finished I remembered comments from my last film and reduced it down considerably – in an effort to make it roughly 5 minutes at the most. My last film was over 15 minutes long which just doesn't get accepted at many film festivals. I also wanted to try to create a complete CGI (computer generated image) of a set; which also meant green screen work which was another area I wanted to improve on. The locations in this film allowed me to have ago at two CGI locations – an aircraft hanger (Biggin Hill refused me access to any of theirs) and of course Mars (!)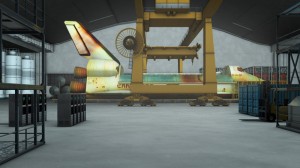 After some really harsh lessons learnt about lighting and focus I decided to not only buy a new camera and join the HD revolution (which has already passed and now is 4K!) but also some really special film lenses which, according to the sales person, I don't actually own; I am just holding onto them for the next person! I spent a few hours at one of the 'normal' locations testing out lighting and using my new camera so hopefully all would be okay on the day. This also allowed me to plan the shoot better; and make detailed comments on my storyboards so I knew what lens, what lights etc to use for each shot.
I gathered my crew (friends that have been long suffering of my hobby!) and asked some actors from my last film to join me to make this thing.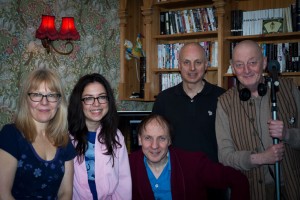 To make the green screen shoot a bit special for me, the crew and more importantly my two actors, I splashed out and hired a small green screen studio for the day in Camberwell. It was an important scene and I didn't want to take any chances with it. However, I learned another very harsh lesson when I came to keying out the green! In my excitement about the day; being conscious of focus etc I didn't make sure (using my camera's waveform monitor) that the background green colour was lit 2 stops brighter than my actors. The result of which was perfectly exposed shots (for once !!) that no matter what keying software I used (Keylight, Primatte etc) I could not get those all important clean edges – just a lot of horrible noisy/jaggerdy edges instead ! I am my own worst enemy !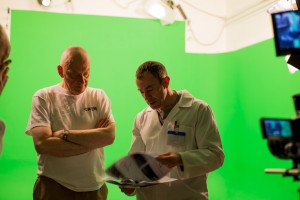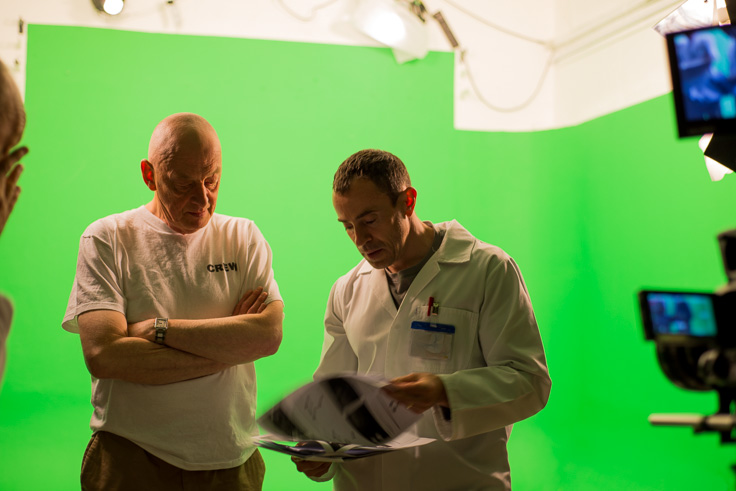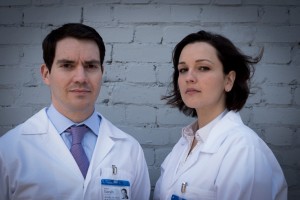 It actually looked like the end for the film as I could not afford to re shoot it. But after a lot of internet trawling for solutions and finding some hidden pieces of software within Apple's Shake program (don't ask!) I managed to key the green screen footage using a combination of Keylight mattes, Primatte mattes, rotoscoped tracked mattes using Mocha Pro and a lot of manual frame by frame animated mattes. What should have taken weeks actually took months ! Still, I have learned another lesson and I actually want to try it again for my next film to see if I can get it right.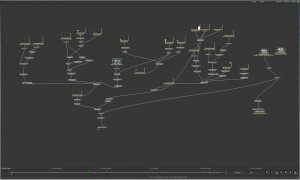 So the film is now ready to be shown. It's been filmed in HD, at 16:9 but I have then added a film aspect ratio crop of 2.235:1 just to give it a bit more of a cinematic feel. This may be a bad move as on our 4:3 projection screen it's going to appear very small !! Looks good online though….
Hope this has been helpful and I look forward to hearing and learning from your comments
Bob