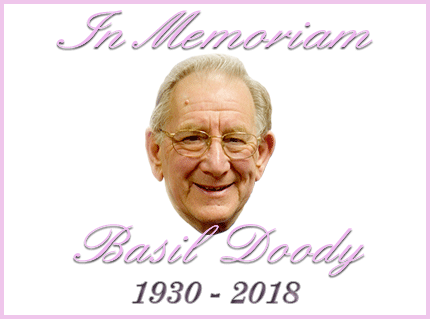 Basil Doody (FACI) 1930 – 2018
Basil joined the club (Orpington cine society) in 1966 and we soon worked together on a Film in an evening which resulted in a film about a joker (myself) who persuaded Basil to stare through a pair of binoculars which had soot smeared on the eye pieces.  And while he was staring, I cut off his tie!
Not a promising start to a friendship which has lasted for over fifty years!
During the filming of the many scenes of Jumble Sale in 1972 it was evident that Basil was a very useful actor and he did not mind the embarrassment of carrying a skimpily dressed mannequin through the streets of Petts Wood.
I had to seek his advice for many of the scenes – he knew about things called cutaways and jump cuts!
There is one scene in that film in which the mannequin wearing a miniskirt is propped against the pillar box while Basil lights his pipe.  While he is distracted the mannequin slips and falls and is replaced by a young woman identically dressed who walks up and leans on the pillar box to read the notice.
Having finished his pipe Basil was expected to pick up the mannequin/lady and hoist her upside-down under his arm.  Being a gentleman he only put his arm around her.
Later the young lady told me that she had worn two pairs of knickers especially for that scene and was rather disappointed!  So was I!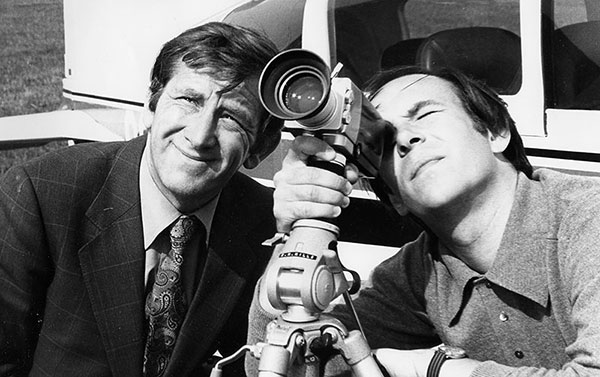 In 1973, the year after Jumble Sale the club decided to make an ambitious film of an Air Race starting and finishing at Biggin Hill.  Basil was given the task of producing it.  It included some footage taken from one of the aircraft, shots taken by OCS club members in various parts of the South East including the South coast.  I looked after the sound having to synchronise aircraft noises recorded by one of those new-fangled cassette tape recorders.
It is a good film considering the limitations we had at that time and is in the archives.
As a long term film maker, Basil's library is not large but he made some prize-winners.  One significant one was of his National Service and another was on Evacuation.
To his credit, having had a sparse education which was interrupted by the evacuation he became very knowledgeable on plumbing and he told me that on one occasion he was called in to advise on some plumbing problem inside Buckingham Palace.
Eventually he became a non-executive director of a wholesale plumbing company, and when that was taken over he landed a full time job in Scotland Yard, which was the job that he enjoyed the most until he retired.
When his first marriage broke up we invited him on some of our family outings including a couple of summer holidays.  Later when I was widowed, very much too early, he was a great support to me.
I am proud that I was the one who introduced him to Margaret which resulted in a much deserved happy marriage for both of them and a happy extended family for Basil.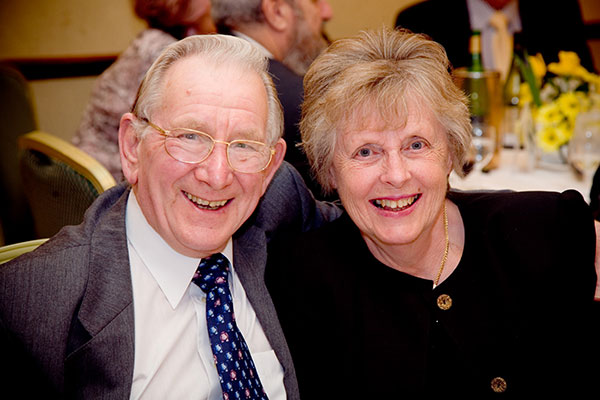 It was after his second marriage that I made a series of one minute films which illustrated Basil's versatility as an amateur actor.  First it was an uncouth man being taught golf by the vicar, then an irate husband who catches his wife with the milkman, later he was towing the club trolley up a steep hill with a so-called mobile phone on it, later he was a refined doctor and very finally a very uncultured gardener showing a refined lady around our garden.  These are films I will treasure.
Gillian, Basil's daughter became a doctor and now as a high flyer, Dean of Medical Education / Professor in General Adult Psychiatry and Medical Education in Nottingham.
In turn Basil's contribution to the amateur film movement was recognised by the award of the Fellowship of the IAC (FACI).  He was chairman of our club for one year but did not enjoy it and did not stand for office again.
I shall miss Basil very much and so will those who knew him, especially his wife Margaret and the whole family,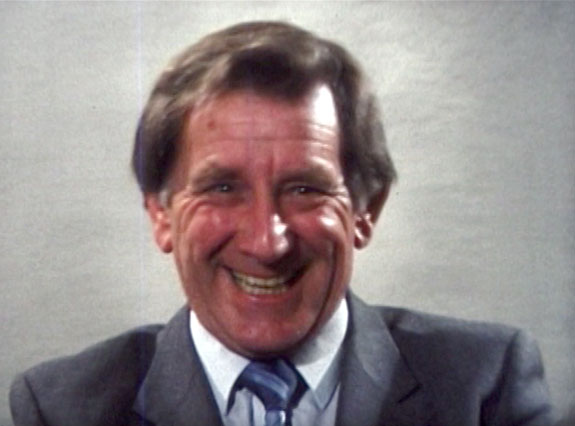 Colin Jones