Frome Five Minute Festival 2014
Report by
Mike Coad
On Saturday, Jo and I went down to Somerset for the annual Frome Five Minute Festival organised by
Frome Film & Video Makers
. It is now almost as old as I am, being in its 23rd year and is an annual pilgrimage for us.
It began as an internal club competition but soon grew into the 'open to all' Festival it has now become. This year, there were even two entries from Australia. There were a total of 29 entries and, no matter how many are entered, they are always all shown.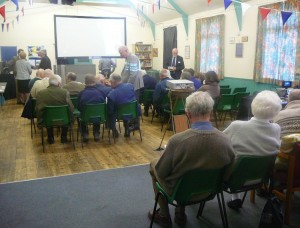 The entries were projected using 'Media Player' and the resulting films looked stunning on the screen.
There are winners and runners up for each category of film as well as an overall winner and runner up. The overall winner was, believe it or not, a Western, and very well done it was too. In the 30 years I have been involved in this hobby, I only remember seeing 2 other Westerns by amateur film makers.
As always, excellent refreshments were provided and we were made to feel very welcome by the Frome club members.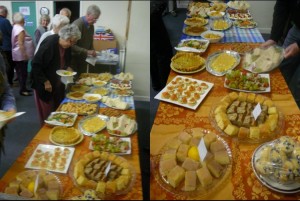 Last Friday was our own Spring Show, next weekend is SERIAC and the weekend after that is BIAFF. The film season has well and truly begun.