Blitz & Bananas New Screening
WW2 drama film Blitz & Bananas is being shown again on Sun 8 July at 3pm, Darrick Wood Hall, Lovibonds Avenue, Orpington, BR6 8ER.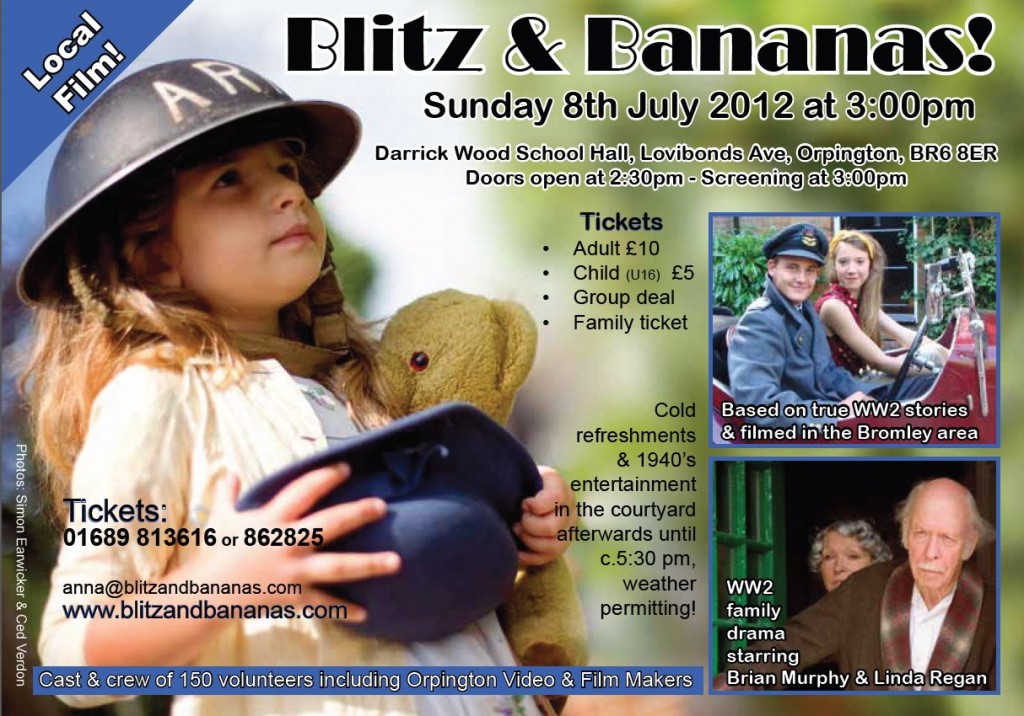 Again we have a group booking deal – buy 10 and get the 11th free.
Also if you can sell tickets for us and/or help us on the day, you are welcome to a free ticket. Free also to cast and crew and any previous helpers.
There will be wartime entertainment afterwards too!
Doors open at 2.30pm.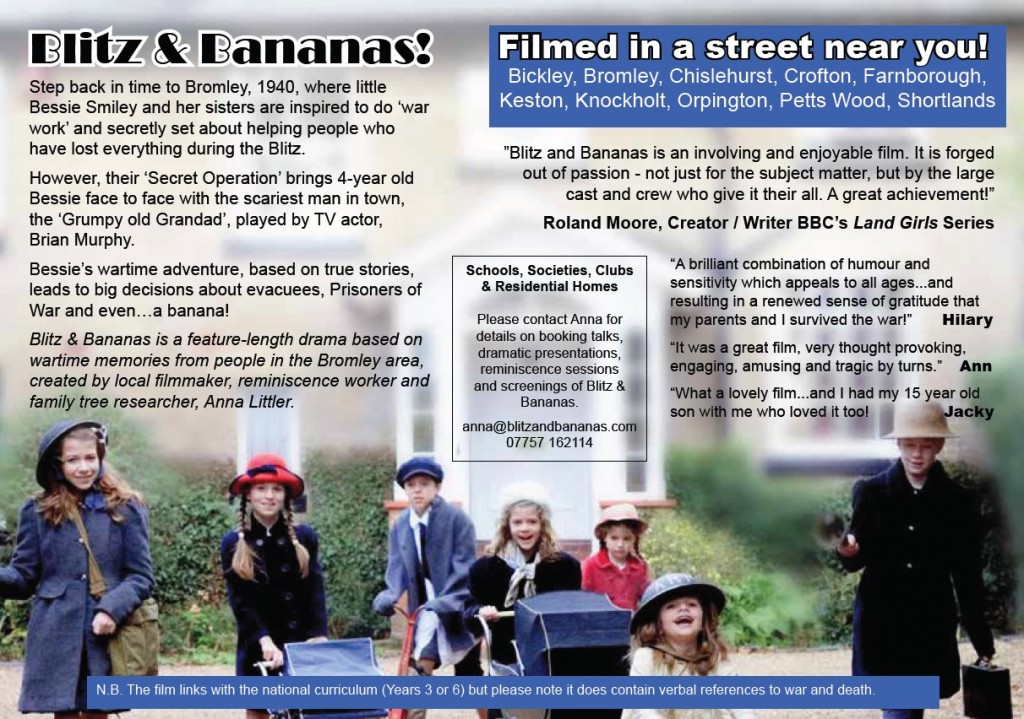 I do hope you can join us for another great day out for all ages! If you can sell any tickets or spread the word, you'll make my day and more!
Download printable version of the flyer in PDF format HERE
There are also photos, blogs and reviews on www.blitzandbananas.com