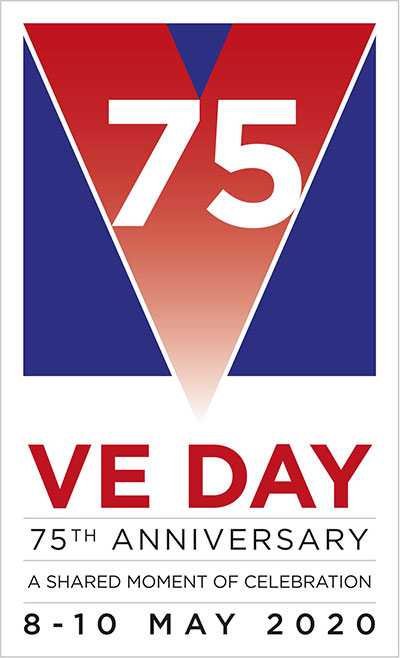 Friday 8th May 2020 marks the 75th Anniversary of VE Day. Every year this day is commemorated by the British public as we look back at the day World War II ended, but like any anniversary the special ones  are a chance to celebrate in grand fashion.
Unfortunately, the current lockdown situation means a full public celebration can't happen for the 75th anniversary, with many people and organisations circumventing this by hosting virtual gatherings via the Internet and social media.
Here at OVFM we usually have out cameras rolling whenever an occasion of this magnitude takes place, and even though we are denied the opportunity this year, we have an alternative we'd like to share with you. Since the day is partly about rememberance, we present a look back at the last major milestone anniversary, the 50th, which happened in 1995.  Below is our account of the festivities that took place 25 years ago to mark this occasion.
We hope it brings back memories for you and maybe you'll even spot yourselves or somebody you know in one of the clips. Do let us know in the comments section below.
So, without further ado, OVFM presents the VE Day 50th Anniversary Celebrations:
BONUS CLIP
See what life looked like in the 1940's via this dedicated period recreation event:
And if you enjoyed this trip down memory lane, why not take a look at some of our classic newsreels depicting local events from the past 30 years?  Click HERE to see these clips.