For our next club meeting we once again hand the floor over to an outsider to delight us with handy hints, anecdotes or films from their own catalogue, although our guest speaker on this occasion is hardly that.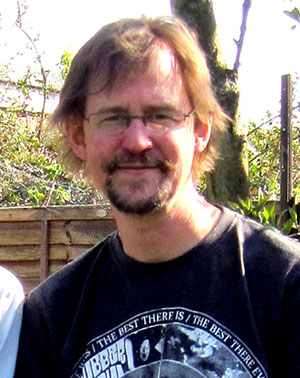 Tim Jones is a former OVFM member, now Senior Lecturer Christ Church College Canterbury in the Film and TV Department. He is also known to many as the son of our longest serving club member Colin "Colin" Jones, just in case you hadn't spotted the connection already (you're welcome, Colin). Tim has made many films over the years covering every genre and style, but has proven particularly adept at stop motion animation films.
For this session Tim will be presenting a programme entitled Amateur Film and Local History. 
Among the films being screened will be one of Tim's own works Seeking Sydney, alongside a selection of amateur films made in the Canterbury area over the years. Keeping things a bit more local will be a film shot at Crofton Junior School in Petts Wood in 1954, which should prove fascinating in depicting the changes over the past 63 years.
That's all to look forward this coming Tuesday evening!