SPRING PARK FILM MAKERS
present
The Dewer Mystery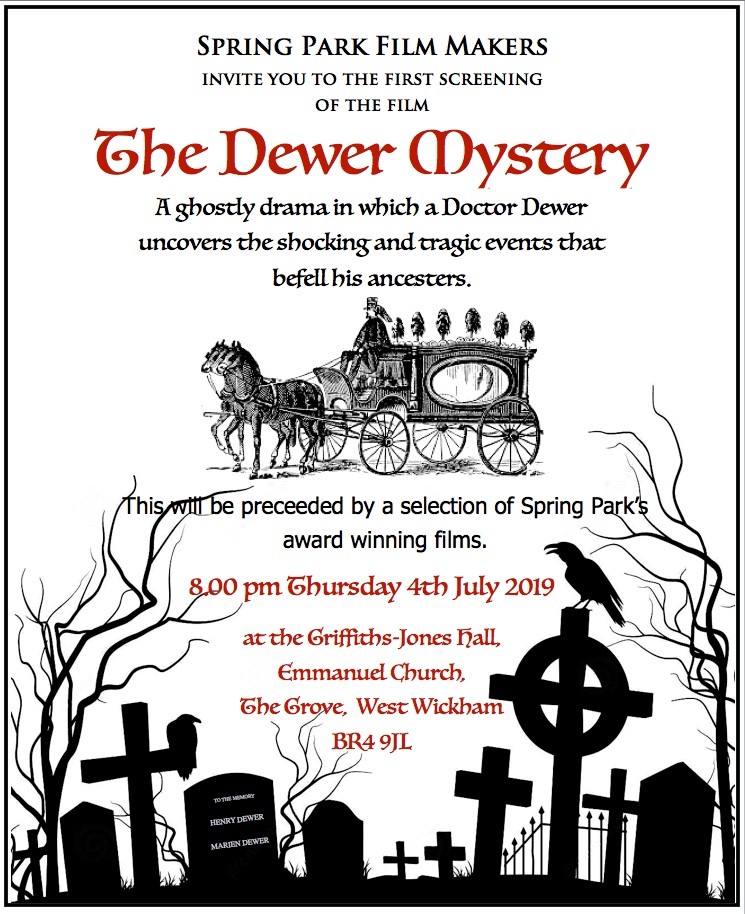 OVFM members are invited to join Spring Park Film Makers for a screening of their film The Dewer Mystery  on Thursday July 4th at the Griffiths-Jones Hall, Emmanuel Church, West Wickham, BR4 9JL.
This is the latest film from prolific Spring Park member Gerald Pecksen, but like its title implies, what it is about is a mystery. Such is the buzz about this film, Spring Park have arranged this extra club meeting to accommodate the premiere of its screening, along with a selection of films from their catalogue.
Therefore it is an honour that OVFM has been invited to share this special occasion with Spring Park, even if it does mean seeing the film that is likely to overshadow ours at future film competitions.
If anyone is interested in attending this event, please make this known by either replying to this post below or via e-mail to our Chair Jane Oliver.