OVFM Conquers Kent Film Festival 2013!!
by
Mike Shaw
Members of Orpington Video & Film Makers collected three major trophies and a commendation at the prestigious Kent Film Festival (held Saturday 28th September, in Canterbury).  The winning films were 'Steam and Smoke' (Best Photography) by Sam Brown, 'Village Mosaic' (Kent Award) by Barbara Darby,  'Enid Blyton – the Beckenham Years' (Best Documentary) by Mike Shaw and Footprint Productions, and 'Eastbourne ' (Commendation) by Mike & Jo Coad.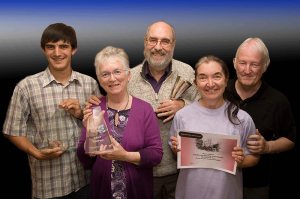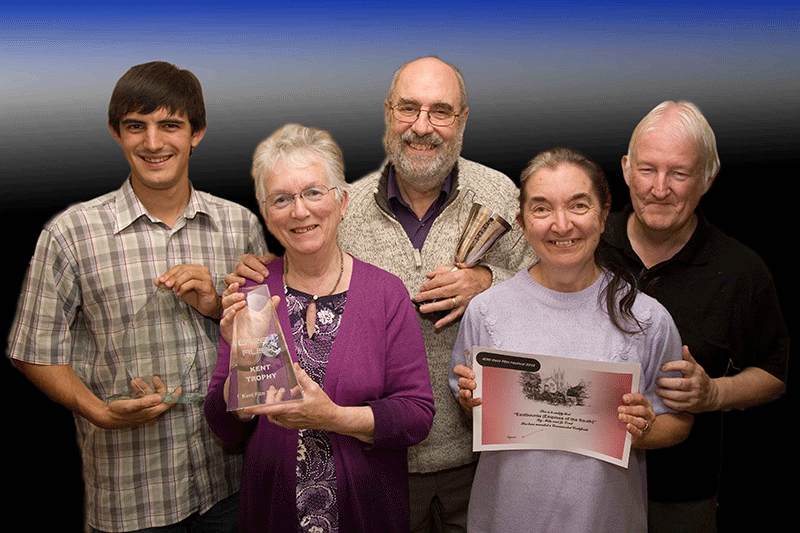 Congratulations to all the winners!