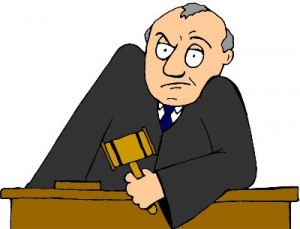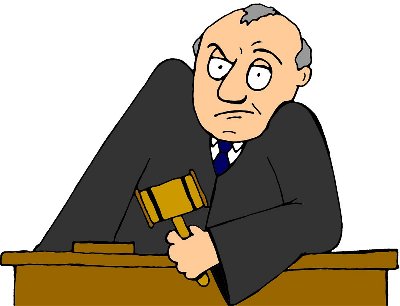 You Be The Judge:
Trivention Competition 2014
For this week's meeting we get to play judge for films from other clubs this time under the guise of the 2014 Trivention competition.
Similar to the Triangle Competition – except this one understands the concept of "tri" being a derivation of three and not four – two clubs will submit a programme of films to be judged by the third, which this year is us!
The other two participating clubs are Preston Movie Makers and Newscastle ACA Film& Video.
The judging procedure will be similar to our own Top Ten competition, in which we we all have a sheet to fill in, awarding each film with points before the totals are collected at the end to discern a winner. In the past OVFM has come second twice although with just two clubs competing that means we've lost TWICE! But don't take this as an opportunity to extract revenge against the other clubs, we are better than that. Besides, Freddy already took care of that last year when she firebombed the Preston club room!
So we hope that you will all show up on Tuesday night and share your opinions on this films to present our fellow clubs with a rounded and balanced score card rather than the usual preferences of a few, which I'm sure will be appreciated in turn by our Northern friends.
As it is always of interest to see the work of other clubs and their own unique take on filmmaking, it should be an entertaining and eye opening evening.
See you then!