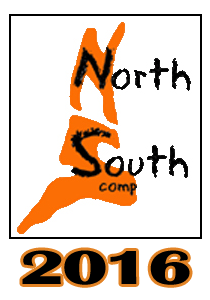 The 2016 North vs South final is upon us, taking place on Sunday December 4th!
OVFM has five films entered in to this year's contest on the theme of "Out Of The Blue" and it has been a while since our name has been on the winner's list so let's hope 2016 is our year!!
As ever the venue is Farnborough Village Hall, High St, Farnborough Kent BR6 7BB.
A map if needed can be found HERE! (Ignore the picture in the side bar, that was taken across the road from the Village Hall).
Those attending are asked to arrive by 2.30pm for 3:00 pm start. Club members who have entered a film are granted free admission  (non-club members and a partner are covered by their film entry fee) otherwise entry is £5, which includes tea and coffee.
Please contact Freddy Beard ASAP if you wish to attend in order to gauge the numbers for seating and the refreshments.
Hope to see you all there and go OVFM! 😀