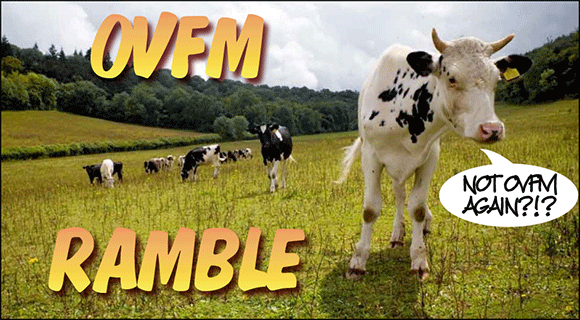 It's back!
After a break last year when we went to the Bond Museum in London for the club's annual outing the club ramble returns to give our members its yearly dose of physical exercise.
This time the ramble is being organised by Colin "Colin" Jones, taking over the reins from our chairman Simon" Snapper" Earwicker who has earned a break after his many years of lead rambler!
Weather permitting – it is summer after all – the suggested date is Sunday August 23rd and the itinerary Colin has laid out is thus:
Everyone meets at Colin's house (address is in the Members' Section – make sure you are logged into see this page) then carpool to the village of Leigh, approximately 20 minutes away (or much less if you ignore the speed restriction signs). The walk will be a circular one (square walks are SO 2014) of about four and half miles to Penhurst Village, where you'll spot for lunch and a drink in the local hostelry (just the one mind – Colin's rules, not mine) then womble off back to Leigh where you cars should still be there waiting for you.
If that sounds like your idea of fun then do please get in touch with Colin or leave a message in reply to this post and state your intention to join in the return of the OVFM Ramble. We have one more club meeting on the 18th of August before this event so you have time to discuss the matter with Colin or other club members should you need to.
Have fun those who attend!