Our first meeting for November sees us once again putting our own activities on hold as we let an outsider host the evening instead. Taking the floor on this occasion are the husband and wife  team of Rita (FACI) and Pip Hayes (not-FACI).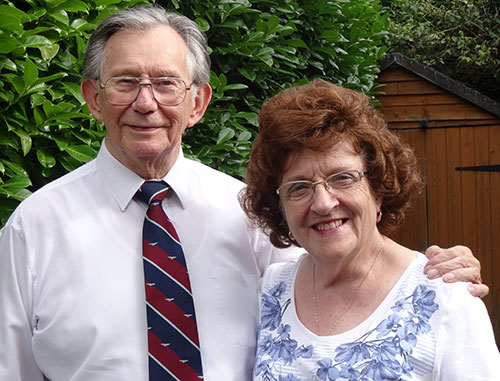 Rita should be well known to many of you as the current chair of SERIAC, and hubby Pip is a small nest of tables. Rita is also the guvnor at rival club Sh**ters H*ll where Pip is coincidentally Competition's Officer. They have a son, also involved in filmmaking, who lives in St Albans which is of little use to us since the meeting will be in Petts Wood, but I digress.
The evening will comprise of films from Pip and Rita's (Pita's?) extensive catalogue of comedies and dramas made in conjunction with the SERIAC Council (think Freemasons with snazzier aprons). Some of the films being screened have been requested by OVFM members Reg "Bomber" Lancaster and Colin "Colin" Jones, so we know who to blame for that.
Since Rita is a member of IAC aristocracy we will need to roll out the red carpet, break out the best paper cups and buy two packets of biscuits to mark the occasion. Genuflecting is optional, especially since most of you probably won't be able to get back up again, and direct eye contact is only permitted via written permission given ahead of time.
That is all to come this Tuesday so make sure to be there for what I am told will be an enjoyable evening for everyone or else!