For our next club meeting we shall be inviting another member of the film making community to come to our humble meeting place to share their wisdom and advice with us.
The guest speaker this time is no stranger to OVFM having paid us a visit in the past. know for his technical expertise and for keeping his eye on the latest developments on the equipment side of the film making world, his columns can be read in the bi-monthly Film & Video News magazine.
I am referring of course to Tom Hardwick!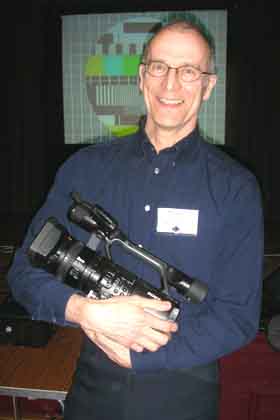 Tom has a presentation ready for us which he says has "something for everyone" and with his years of experience and wealth of amassed knowledge you can be sure Tom will be true to his word on that front!
Filmmaking is an endeavour where one is always learning  and one of the best ways to learn is from others so make sure if you yearn to improve your knowledge, to be there for Tom's presentation on Tuesday night and make  sure to give our guest a warm OVFM welcome!