Joke Films Part II
I think this may be a precedent, at least in my time with OVFM, that we are continuing with a themed evening for a second successive meeting.
The first evening was something of a success – arguably more of a Pyrrhic victory in some ways – in that we achieved what we set out to do, whilst in the process learning from what worked and what didn't; the most prominent of these failings was to forgetting to bring a clapperboard!
Six short joke films were made set at a restaurant table in front of a green screen (photos below), giving many club members a chance to get involved, whether it was acting, operating the camera, director or supplying the script. We hope to repeat this again during this session so if you didn't get a chance to participate last time, here is your chance!
We must also give our thanks to the external help on the acting (I don't know that chap's name but he got stuck in playing waiters and a diner) and if he doesn't return this week then we'll need someone to step up and show off their acting chops.
For this session we are extending the scope of films that can be made in front of the green screen, so it can be a cafe, works canteen, a home kitchen or whatever you can come up with – although if your idea is a adventurous then we ask you to bring your own props and food to fit the scene.
I will be bringing my own personal clapperboard to this meeting whilst we will need the boom mic and pole to record the sound and gaffer tape to stick the green sheets down with. Hopefully these are in the club's box of gear stored away at a secret location at Trevor's house!
To close, here are a few photos courtesy of Jim Morten-Robertson from the last session for anyone needing a reminder of what we got up to, and remember the footage is now available in the "To Everyone" folder in our FileZilla file sharing programme. Click the image for full size)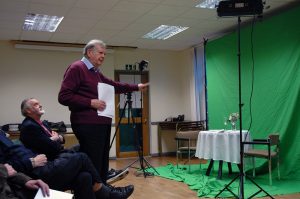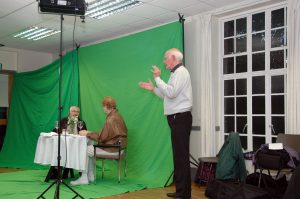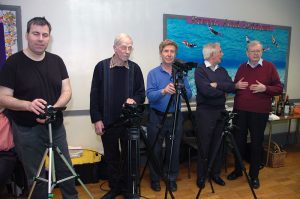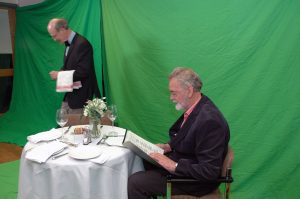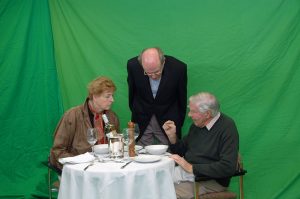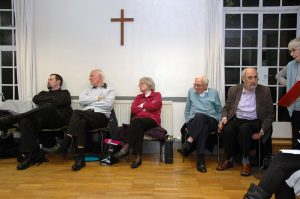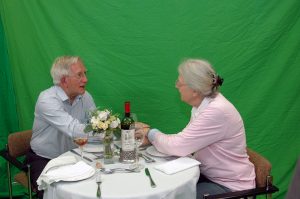 See you on Tuesday folks!