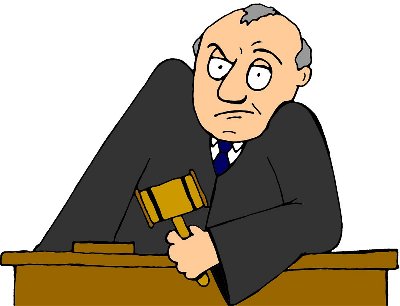 You Be The Judge II
This Time It's Personal!
Remember last year when Reg "Bomber" Lancaster presented us with a selection of films from BIAFF which we then judged and compared our scores with those of the official judges? You don't? Ah, I can't really blame you for wiping it from your memories.
Well, for this week's club meeting young Reginald and his long suffering assistant Lady Annabelle have decided to subject us to a second round of already judged films to be judged again. This time the selection comes from the UK submissions for the annual UNICA (Union internationale du cinéma) film competition. As the name suggests (although someone should explain to the French how acronyms work), the UNICA festival is a film competition held in a different country each year with an international line-up of entries. The 2012 competition – the 74th – will be held in Ruse which, unless it has been misplaced or has left home, is in Bulgaria and will run from August 25th to September 1st. If you are interested then more info can be found HERE.
The films Reg will subject to OVFM scrutiny have been awarded Diploma, Bronze, Silver or Gold prizes and our mission, should we choose to accept it, is to decide which film won which award. Sounds easy right? Well, as I understand it, Reg has promised to set fire to anyone who gets them wrong so I guess we'll have to take this seriously after all.
Now, I usually post a link to a website for further information but if I do that someone of you *might* be tempted to take a sneak peek at the results of the previous years ahead of this week's meeting. I'm not saying any of you *would* but some of you *might*.
So, that's what is in store for us on Tuesday. See you there?