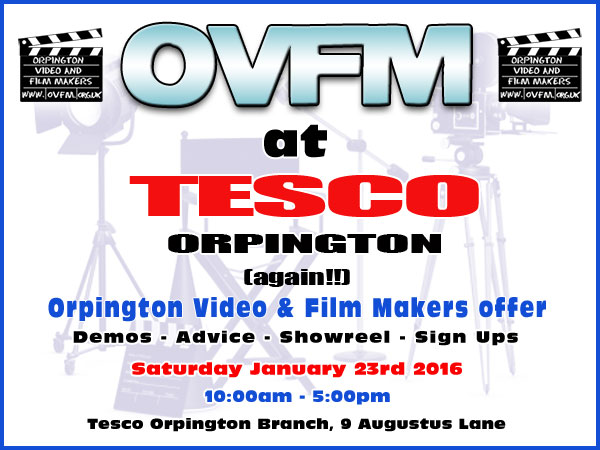 Friday 15th of January saw OVFM occupy the ground floor of Tesco's Orpington branch in a recruitment drive open day to spread awareness of the club name and to hopefully entice budding filmmakers to visit our club and experience the benefits of being an OVFM member.
A dedicated team was on hand throughout the day to explain what OVFM can do for a neophyte filmmaker – among other things, getting the most out of a camera, the wonders of editing or updating old cine footage to the modern mediums of DVD or Blu-ray to ensure those precious memories live on.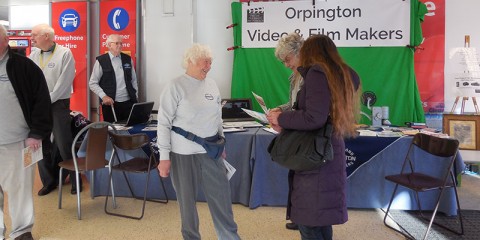 It was such a successful venture with keen visitors showing up to the last club meeting on the back of this open day, that we shall be doing it all over again this coming Saturday!  So, if you got a new camera for Christmas or an old one gathering dust, or maybe you've fancied doing a bit more with you iPhone video function then come see us at Tesco Orpington and have a chat with one of the club members who will be happy to help.
If you are interested or will just be passing by do please drop by the OVFM stand on  Saturday January 23rd from 10:00am to 5:00pm at Tesco Orpington, opposite the Orpington War Memorial.
Hope to see you there!