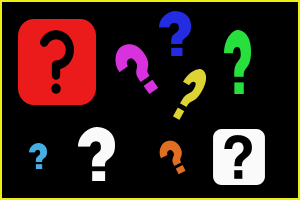 ANYTHING GOES!
Whilst we are busy all year round here at OVFM with Film To A Theme projects and competitions that extend to certain categories, there are often films being made by our members that don't really fit any of these remits. this might be because they are too adventurous for the Top 10, perhaps not strictly set to the best of a music, or simply after the deadline of a project for any number of reasons.
It may also be that we have films we didn't feel confident enough to enter into the Top 10 for fear of the feedback from other members being too harsh (We've all had that feeling) and it's been held back. Well now we are giving members a chance to show their hidden gems and unseen works without fear of critique in this Anything Goes evening.
There are no boundaries here – it can be an old film or new film on any subject, in any style as long as it doesn't exceed the maximum time limit of 10 minutes to give everyone a chance to show their films.
As usual we ask a little cooperation from everyone bringing a film to the meeting to PLEASE REPLY TO THIS POST in the comments/reply section below, letting us know the film's run time, media format (DVD, Blu-ray, USB/Memory stick), file format if using the latter (MP4, MKV, AVI, etc.) and picture ratio (4:3 or 16:9). This is a great help for us when planning the evening out and helping things run smoothly so if you could do us this courtesy it would be greatly appreciated.
Thanks for reading and we look forward to seeing what delights you've been keeping from us on Tuesday!