Kent Film Festival 2011 Results

by Mike Turner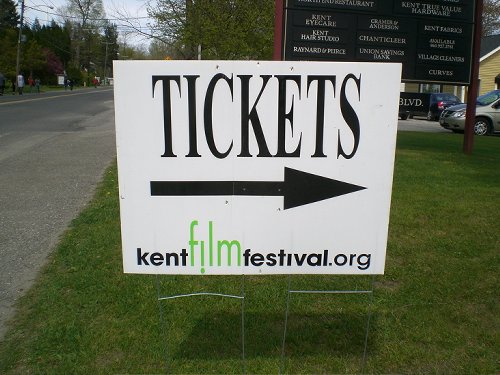 As Chairman of the Kent Film Festival, I was delighted that so many OVFM members attended this event and I would like to thank you for your support especially if you also entered a film
We always try to show as many films as possible and this year we projected 70% of all entries. It could have been a few more but my co-presenter, who shall be nameless, hit the wrong item on the computer screen resulting in the large silver screen disappearing into the ceiling of the theatre. Fortunately, order was quickly restored and the audience appeared to be highly entertained by this unexpected event.
The trophy for the best film in the festival was won by Spring Park Film Makers with their film "Unfounded Rumours" about the development and demise of the Dunton Green to Westerham Railway. OVFM also had winners as follows:-
Best One Minute Film: Garden Tips by Colin Jones
Best Documentary: Finnish Foibles by Reg Lancaster
Best Editing: Engine Turning by Barbara Darby
Best "Other": Dungeness by Mike Coad
Best Kent Subject: The New Romney Story by Gwen and Alan Whippy
Commended Certificate: Connoisseur by Barbara Walker.
Congratulations to all the winners!
Why not join us for Kent Film Festival 2012 for a fun day and you may even win a trophy!!
More information is available on the Kent Film Festival website HERE
Mike Turner