Hold the Front Page – OVFM is Here!!
Yes thanks to the tireless efforts of our club press officer Lady Annabelle of Lancaster, OVFM had pride of place on the front page of the Bromley and Orpington Times (click thumbnail for larger image):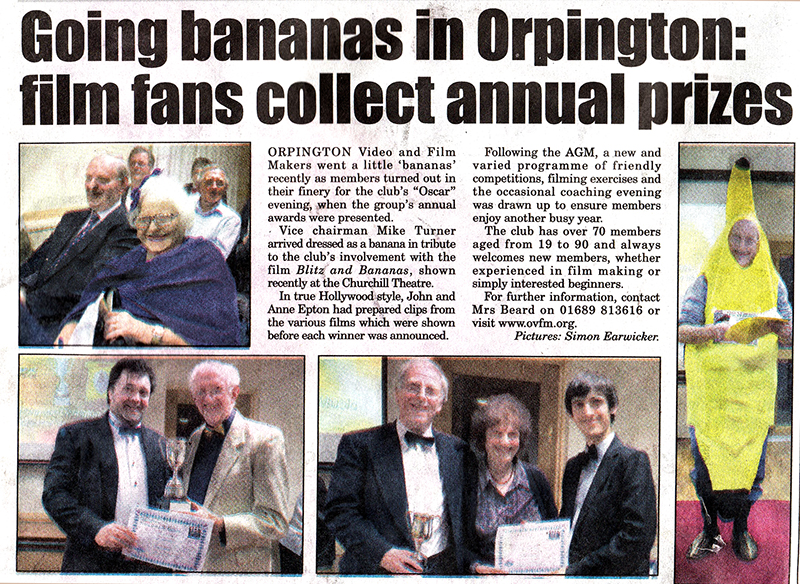 Thanks to David Laker for the image!
**EDIT** – In the 17th of May edition of the Bromley Times this article appeared:
If anyone knows the identity of the mystery man in the banana suit please let the police know as he could be very dangerous!!