An Epic Tale of an Epic Tale
by
Anna Littler
(click on images to see them full size)
PART 1 – Background to Blitz and Bananas ~ How it all began!
First of all a huge thank you to everyone who's been involved in my epic – Blitz and Bananas! For those of you who are new to OVFM, I started work on this project more than a year ago!  2010 was the 70th Anniversary of the Blitz which inspired me to start gathering stories from people in the SE London/Bromley area who remembered the Blitz, WW2 or who had been evacuated.  I then used these amazing memoirs along with my own ideas to create the script.   I was already working only part time to enable me to do some script writing and filmmaking courses and I was keen to put into practice what I'd learned.
A few years ago I was fortunate enough to get the opportunity to spend 2 days behind the scenes on Coronation Street. It was inspiring and educational – and an invaluable learning experience – the kind of experience you can't get from attending a course! Since then I've found it very difficult to get onto other TV / film sets so I decided the best way to learn was to set about making a film myself…and at the same lots of other people could learn about filmmaking too! I wanted a big challenge and so somehow Blitz and Bananas became a feature film!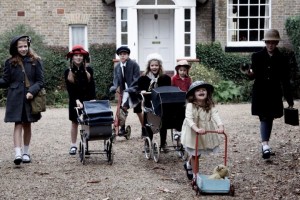 Props & People!
I then had a great excuse for going to auctions and doing the rounds of charity shops in search of props, costumes and vintage furniture! I started inviting friends and advertising locally with the result that many friends, members of OVFM, amateur dramatics friends, 1940s Society members, school and university students all got involved. In addition, more people from the local area and OVFM offered to help out too, some providing us with air raid shelters, vintage cars, props, costumes and period houses.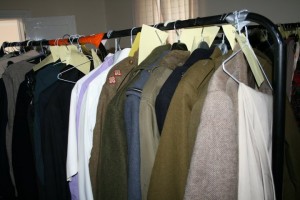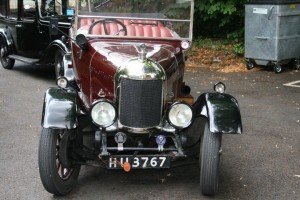 Community Project
I'm amazed and thrilled that this has become a real community project with people of all abilities and ages involved – from 1 month to 91 years.  People have simply got stuck in! If they weren't given a specific role, they spotted something that needed doing and simply did it!  Many people have learned online casino pokies new skills, shared their expertise and taught others, worked fabulously as a team, developed their creative skills, taken photos, dressed up in costume as an Extra or as a Stand-in (leg model/hand model!), driven vintage cars and done various essential behind the scenes jobs (clapper, boom mic, camera, lighting, reflectors, continuity, script supervision, set dressing, wardrobe, hair, props, refreshments, luggers and even 'Shadowmakers'! etc.).  Some people who helped on many shoots got the chance to try out lots of different roles and I think many found their niche (or two!).  The best thing is that we've not only made a film but we've had lots of fun, we've learned a great deal and we've made lots of new friends!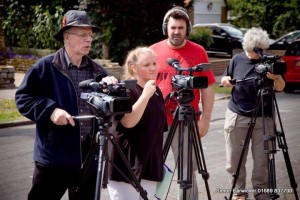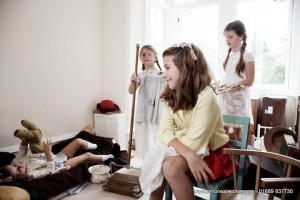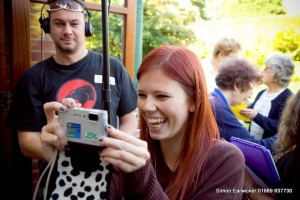 There's been such a great and supportive atmosphere even when things were stressful and/or when time was short. I can't thank you all enough!  It's been a pleasure working with such a great team of people. I hope it also inspires us all to stretch ourselves more in the future!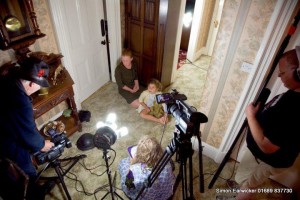 Lots of Simon's fab photos can now be seen on: www.facebook.com/blitzandbananas
Click on LIKE to get updates re. future photos/clips.
We've still a few pick ups to film and the odd cutaway (so volunteers are still welcome) but the bulk is now fortunately filmed and captured.  There's a huge amount of editing to do of course and we're also focusing on organising the Premiere (details to come soon).  If you'd still like to get involved – and if helping with post production or the Premiere event is up your street – I'd love to hear from you!
Thanks again for everything!
Anna  annahopelittler@yahoo.co.uk
Part 2 can be found HERE
Part 3 can be found HERE
Part 4 can be found HERE