Logging In To The Website
An Illustrated Guide
Back in April 2011, I took over the running of the club website from Chris Coulson, transforming it from a simple web page with the basic club contact information to the fact filled, up to the minute source of news, information and club dates. It is also host to vital materials like competition entry forms and event posters available to club members at all times rather than waiting until the next club meeting.
Yet, the concept of being "logged in" to the website to access the Members' Only section remains a source of confusion for some club members judging by the amount of e-mails I get asking why users get the following error message:
So, for the benefit of those who missed the live demonstration David Laker conducted at the January 23rd meeting, here is an illustrated guide to "logging in" to the club website and accessing the Members' Only section and other private posts, a printable version of which will be available with the next issue of the Viewfinder newsletter.
First of all, being "logged in" to the website does not mean simply having the website loaded in your web browser. Just as you need an account for a retail site like Amazon that requires a password to access your hidden payment details, our site operates on a similar basis.
When the new website was launched everyone was assigned a username and password; since then I have had to assign new passwords due to them being forgotten or lost. I keep a record of these passwords and test them all so I know they work. If you don't have a password or have lost/forgotten yours, drop me a line via e-mail at: leerelph@hotmail.com and I will create a new one for you.
N.B – Please DO NOT use the "Lost your password?" link on the sign in page as that is an automated service it goes directly to WordPress and doesn't go to me, thus I have no control over what they send out in response. Please contact me directly instead.
So, you arrive at the home page of the club website. If you are not logged in to the site you can tell by three ways:
1) There is no black activity bar at the top of the page with your details:
2) The login function down the right hand side is set to "Login" :
3) You get the error message shown earlier when trying to access the Members' Only section.
To rectify this click on the text link "Login" and you will be taken to the follow page: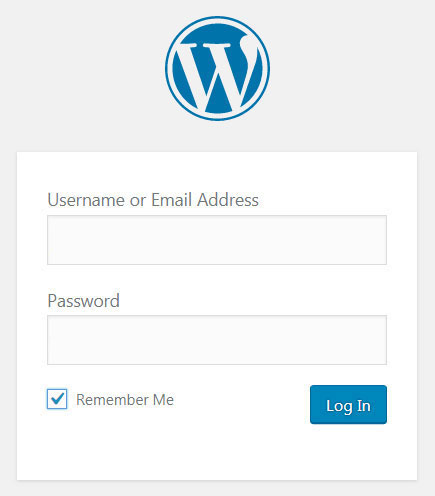 Enter your USERNAME and PASSWORD exactly as it is given to you in the respective boxes shown below, making sure to check the "Remember Me" box so you won't have to log in again next time. Also, if your browser has the function to store passwords, use that too.
N.B – Occasionally you will be automatically logged out of the website because WordPress cookies have a short life span, so using the "remember me" or your browser's password storing function will ensure you don't have to enter your login details every time.
Once your login details have been accepted you'll be taken back to the home page where you will now see the black activity bar at the top of the page saying "Hi" and your name:
And your name and welcome message where the login instruction once was:
You are now "logged in" to the website and can access the Members Only section. Also note that if a regular post has been made "Private" it won't show up on the latest posts list on the left hand side of the homepage until you have logged in. Simple eh?
I hope that is clear for everyone and now you know what to do if you are ever faced with the dreaded "Oops" error message again!
Remember, if you need a password my e-mail is leerelph@hotmail.com
Thanks for reading.